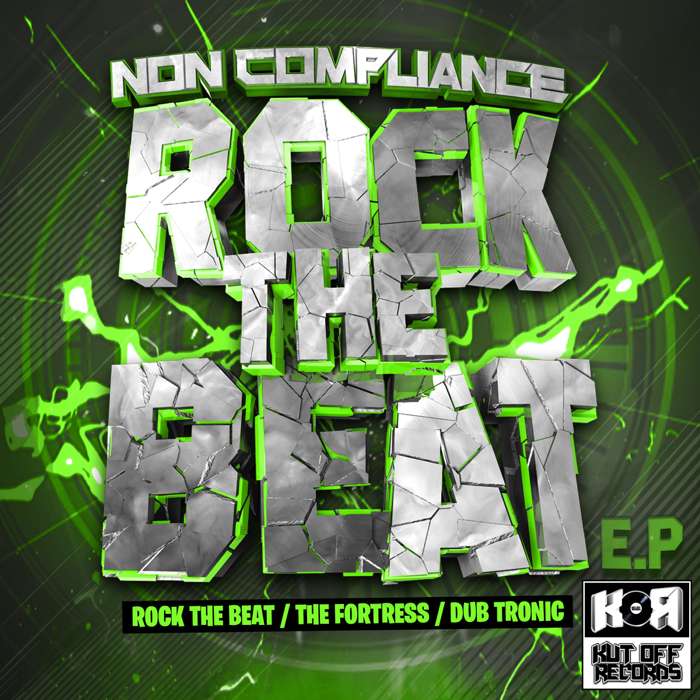 Non Compliance / Rock The Beat E.P / Kut Off Records 034
Rock The Beat (Original Mix) mp3
Rock The Beat (Original Mix) wav
The Fortress (Original Mix) mp3
The Fortress (Original Mix) wav
Dub Tronic (Original Mix) mp3
Dub Tronic (Original Mix) wav
Non Compliance presents a fresh three track EP for Kut Off. 'Rock The Beat' sets the tone with a blend of deep, harmonius synth sweeps and groove fueled funky basslines set to rolling breaks and call to action vocal refrains.
'The Fortress' wears it's oldskool credentials with gusto. The bubbling, melody rich fusion of dub reggae, 90s rave, UKG and contemporary breaks is dancefloor lighting in a bottle.
'Dub Tronic' positively pops with funked up bass, one note ragga stabs, scratches, atmos heavy melodies and even a bit of acoustic guitar. Dancefloor fire with flair.
Release Date:
17/12/19 From beatport & kutoffrecords.com
31/12/19 From digital stores worldwide