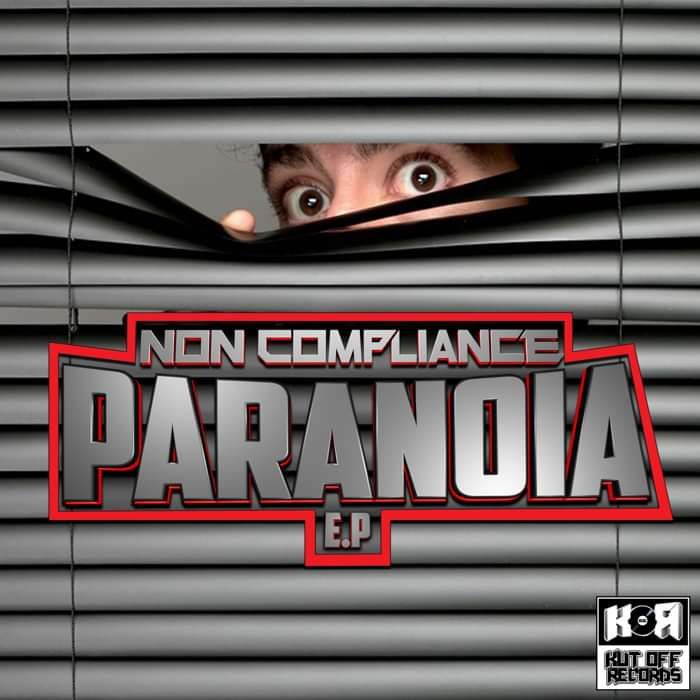 Non Compliance / Paranoia E.P / KOR026
Download for free by joining the mailing list to receive news and offers from KUT OFF RECORDS. You can unsubscribe at any time. We'll also ask you to confirm your location in order to help with future event planning. For more details see the privacy policy.
This service is provided by Music Glue. By submitting this form you agree to the terms and conditions
Paranoia - Non Compliance - Kut Off Records
Tomorrow - Non Compliance - Kut Off Records
Extravagant - Non Compliance - Kut Off Records
Kut Off Records present Non Compliance 'The Paranoia EP.' The title track opens with tight rolling breaks, eerie pianos that alternate between spurts of bass filth and even more haunting strings with vocals to match. This track breathes spine tingling anxiety and anticipation set to slamming breaks.
'Tomorrow' enters the jungle with ambient chords, jungle breaks, 94 tearout style bleeps and vox. The ambient swirls, deep subs and pitched down vox open the gates for bassline gun finger flexin', foot skankin' madness made for getting the party lit! Before the track reaches the end, we dive deep into some lush LTJ Bukem circa 93 inspired pianos. Oldskool meets NuSkool with genre bending sound design and dancehall ready beats!
'Extravagant opens with a dubstep style half time beat, rumbling subs and sweeping ambient chords. It's not long before things shift gear into an updated take on the classic 140 Jungle Breaks signature style. That's right, those rolling breaks you loved and a doss of bass that will fill you up for days!
Click the link for all other outlets https://fanlink.to/SjJ